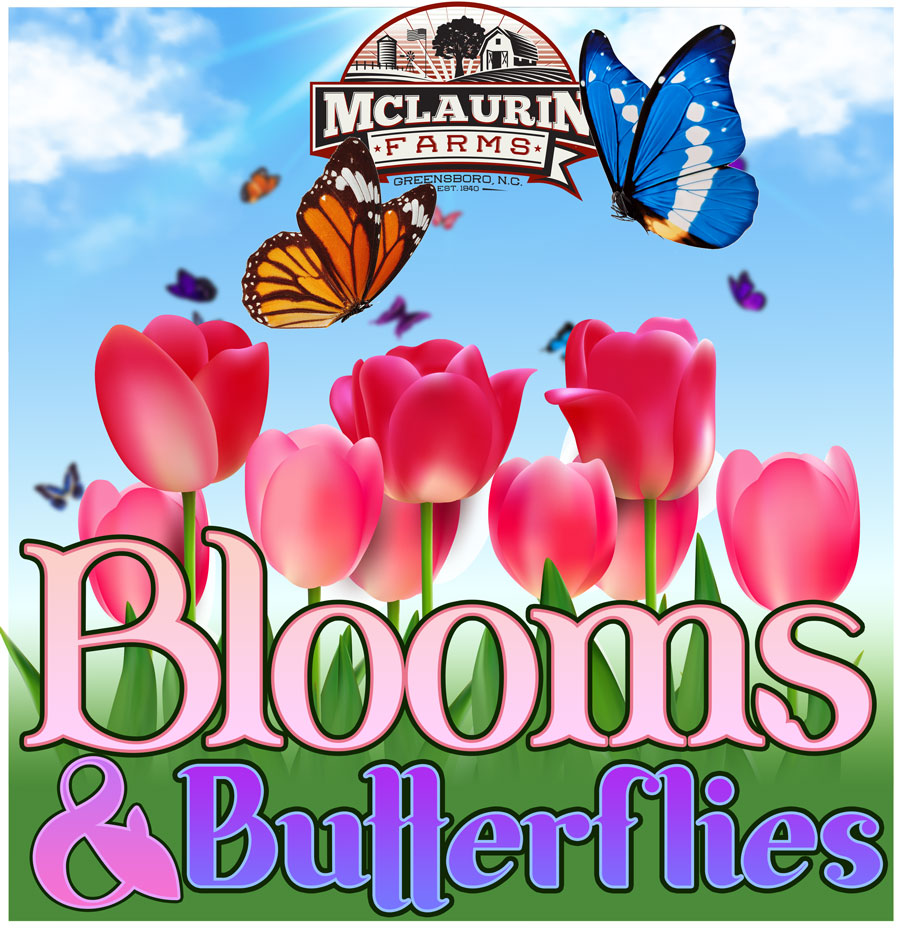 Blooms and Butterflies!
Come see our beautiful tulip blooms at Mclaurin Farms!
See You Soon!
We're so thrilled to be able to bring you opportunities to be a family, create your own special memories, and enjoy the beauty of our farm. Get your tickets now to any and all events as they can sell out fast. We'll see you soon!
And while our farm and events tend to be more family-oriented, teens and couples also enjoy being at our farm. It's fun for ALL ages!