Shop local at our Farm Market at McLaurin Farms! 
The Farm Market at McLaurin Farms is now open daily. We offer hand dipped Hershey's Ice Cream and milkshakes, fruits, vegetables, flowers, antiques, gifts, and much more! Keep an eye out on our social media page for up-to-date information.
Join us for all of our Fall Events at McLaurin Farms! 
We have such a fun lineup of farm fun at our farm this Fall! Join us for our fun events and get to the fun even faster by purchasing your tickets online! Our 2023 Pumpkin Patch is open Saturdays and Sundays September 23rd-October 29th from 10am-3pm. Mark your calendars for our Trunk or Treat Event on October 17th from 6pm-8pm. This is an event that your family won't want to miss!
About McLaurin Farms
At McLaurin Farms, we believe in the experience a real farm atmosphere adds to your life. It takes you back to a simpler time. We've created (and continue to create) family experiences that you won't find anywhere else. Kids get to be kids in a safe environment, and families get opportunities to take priceless photos like we all used to do around holidays and yearly gatherings. Unbounded play and exploration is something we miss when we live in urban areas, so our goal at McLaurin Farms is to take you back to a relaxed pace, a happy time, a few hours where you can leave the noise of life behind you and just be a family.
We made a decision in 1991 to turn the farm that's been in our family for generations into a place for others. We don't grow cattle or vegetables any longer; we grow memories and magic—both in short supply these days. Enjoy your time here, come back often, and let us know if there's anything you'd like to see us create to add to the experience! (Our farm is for people of ALL ages. Teens and couples love to create fun moments and photo-perfect experiences with us.)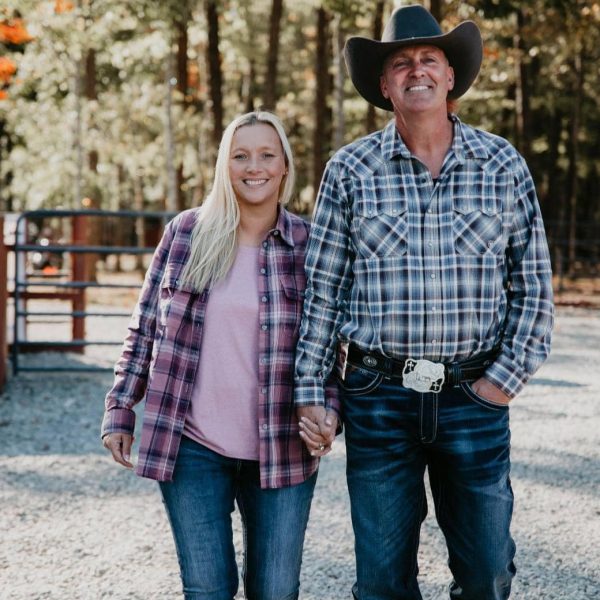 Pumpkin Patch
September 23rd – October 29, 2023
You know it's Fall when the pumpkins start to appear, and we have plenty around to use for photo ops and to bring home for carving. Just think hay bales with pumpkins, scarecrows, and so much more fall farm fun! Our Pumpkin Patch will be open from 10am-3pm on Saturdays and Sundays only. One of our most popular festivals, Pumpkin Patch days, brings out the kid in all of us.
Trunk or Treat
October 17th, 2023
It's all treats, no tricks at this family-friendly event from 6pm-8pm! Kids can dress up and go trick or treating at numerous setups from local radio stations, and there are so many photo opportunities for every age. We'll have a food truck and other activities, too! And not to worry—no one is allowed into our adults-only Woods of Terror Trail.
Our famous adults-only Terror Trail will leave you running for your life! No kids under 13 years old. No exceptions.
Christmas Festival
November – December 2023
Memories are made at Christmas, and McLaurin Farms is here to help you do that, as our Christmas event is one of the highlights of our season. It's so much more than your typical "drive-through" light show; it's so much more! You can take a hayride through the lights. You have beautiful photo opportunities as well, as kids get to see Santa.
See You Soon!
We're so thrilled to be able to bring you opportunities to be a family, create your own special memories, and enjoy the beauty of our farm. Get your tickets now to any and all events as they can sell out fast. We'll see you soon!
And while our farm and events tend to be more family-oriented, teens and couples also enjoy being at our farm. It really is fun for ALL ages!